2000AD WALLPAPER PROJECT No. 4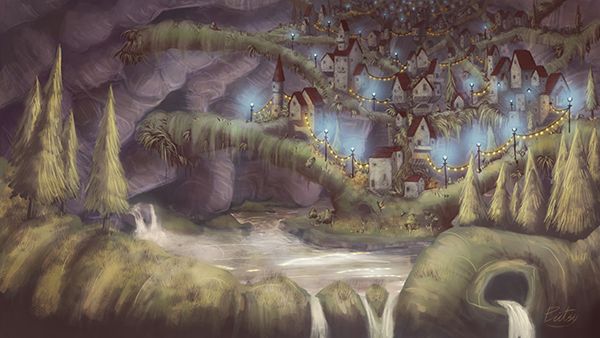 Another Henry Flint inspired art piece here. This time from the tales of Mega City 1's top enforcer, the lawman of the future himself, Judge Dredd. This image was inspired by the introduction of Treetown nestled in the Cursed Earth that Judge Dredd, Judge DeMarco and a group of rookies came across during a hotdog run in Dance of the Spider Queen in prog 1041.
I loved Henry Flints original artwork of Treetown, but felt for the wallpaper I would need to expand on the premise a little. I wanted to add more of a spiderweb aspect and a cavernous quality to my interpretation and give more emphasis on the play of light.
As usual, Judge Dredd is copyright of Rebellion.