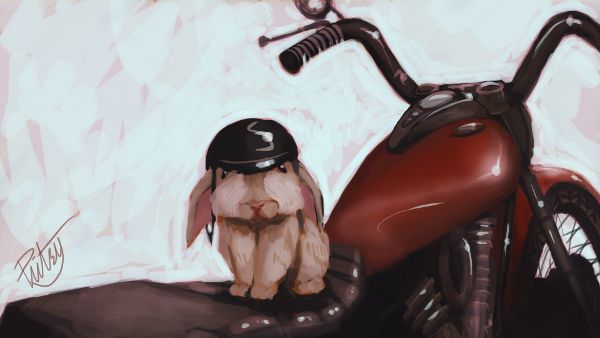 If you like rabbits and you like motorcycles, this is the picture for you.
This is actually a gift for an illustrator friend of mine.
It turned pretty much how I had it in my head. I wanted to keep it somewhat basic seeing as I've recently been working on more detailed pieces. I also used my desktop wallpaper ratio for this picture because I've missed it a little lately.