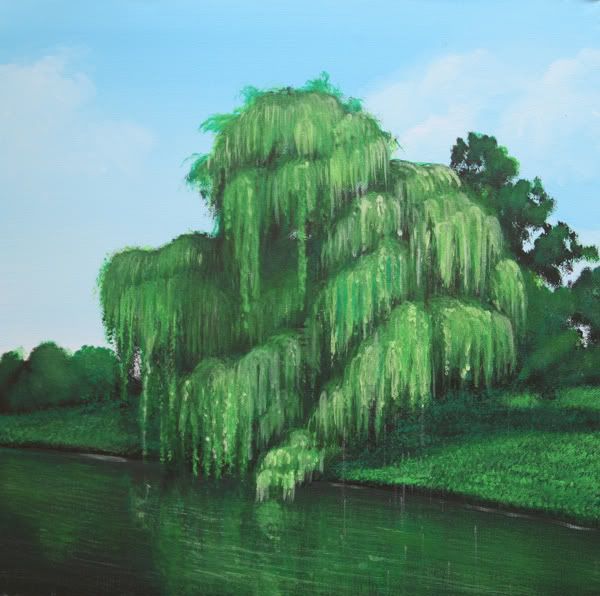 Acrylic on canvas. 16" x 16".
I wanted to have a go at painting a different type of tree and I love the look of Weeping Willows. I had some idea of the technique I would need to use to get the right effect and I am very pleased with how it came out (not all my
experimentation's
are so successful). I am especially pleased with how the reflection in the river turned out. Initially I was worried that I had made the river too dark, but as the layers of green built up I started to see how it worked. This was an absolute delight to paint.